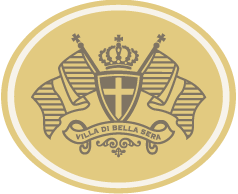 An Italian Tradition
Inspired by Italy, Bella Sera means "beautiful evening" and offers wines that capture the relaxed, authentic and welcoming essence of Italy. We like to celebrate the Italian passion for savoring the moment, including bringing family and friends together for simple delicious food paired with the perfect bottle of wine.
Our Pinot Grigio, Pinot Noir, and Red Blend originate from some of the most renowned winegrowing regions in Italy. From the Italian countryside, to the seaside cliffs of Naples, Bella Sera will bring authentic Italian inspired wine and the spirit of Italy to your table. In other words, Bella Sera brings the best of Italy home.
It's going to be a beautiful evening. It's going to be a Bella Sera.